Become a CAAT Member!
We welcome volunteer members in two categories: General Membership and Vets & Techs.
General Members help us with the everything from fundraising assistance and education programs, to lending their own specific area of expertise to CAAT's organizational needs!
Veterinarians and Veterinary Technicians, Educators and Assistants serve on our animal health care project teams. Please note that many of the members of these teams have advanced animal handling skills, or are educators and admissions assistants, etc.
When you become a member, how you participate is up to you. You may choose to:
have your membership fee provide assistance for our funding.   The annual membership fee is $50.00 and helps with the expenses associated with our Animal Health Care Projects.
become an active volunteer on one of our committees
help with fundraising initiatives
help promote CAAT and the work that we do
volunteer for an animal health project
Whatever you decide to do, we welcome your support!!
We welcome all new members!
Membership Dues PAYMENT:
You can pay instantly at the end of filling out your application via secure PayPal transaction OR a credit card.
You may also send us a cheque, payable to "CAAT" to:
CAAT    893 Expo Blvd Vancouver, British Columbia    V6B 1C4    Canada
OR
CAAT   4411 King St. East Kitchener, Ontario N2P 2G1   Canada
When you send your cheque, please include your address and phone number.

MEMBERSHIP APPLICATION:
If you are interested in joining us, please visit our application page to fill in our online membership application.
If you have any questions about membership or how to complete this membership form please email us at membership@caat-canada.org.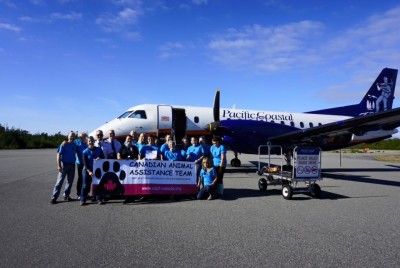 Membership Renewals or Payment